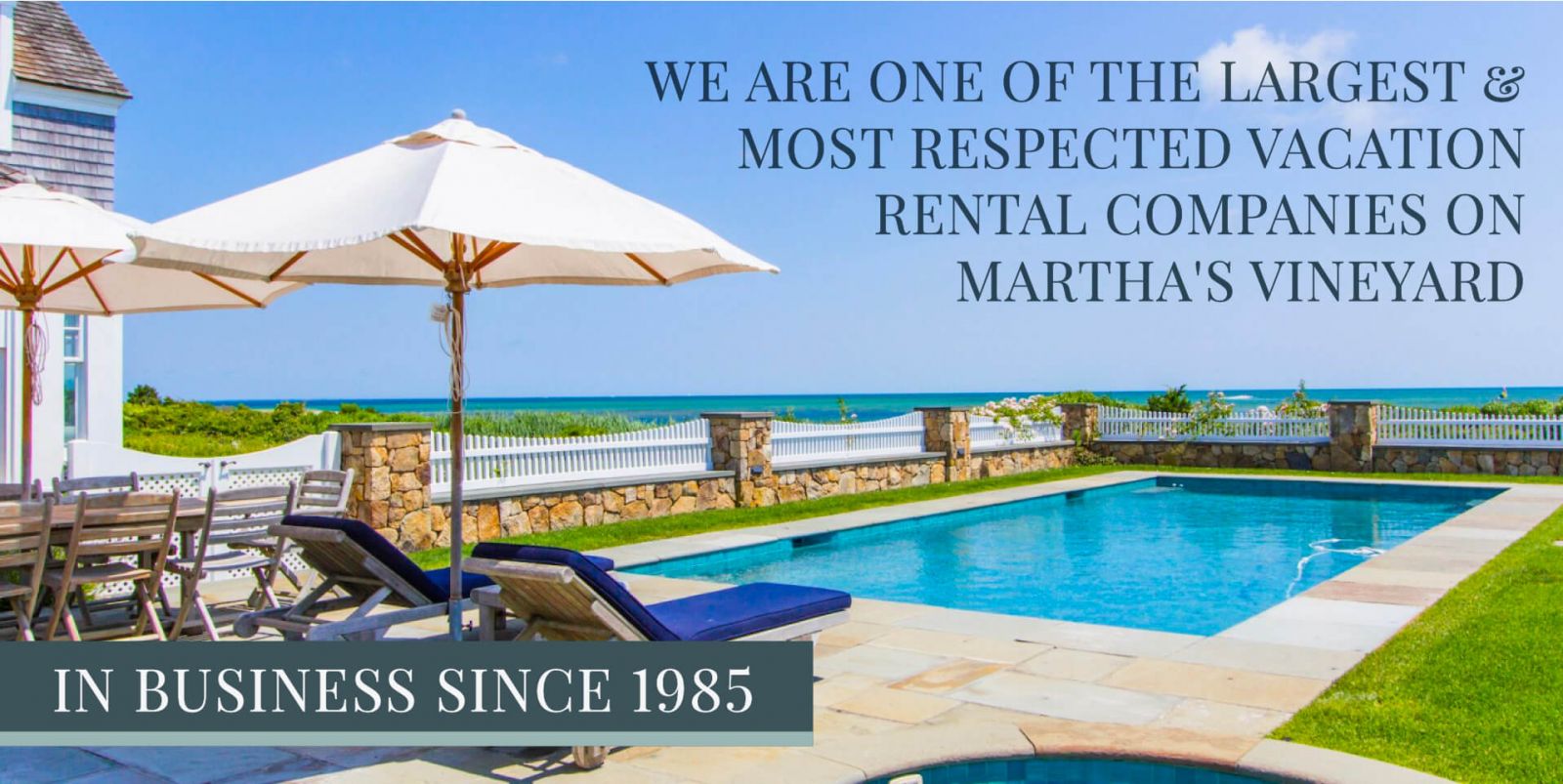 If you are a vacation rental homeowner on Martha's Vineyard, we would be pleased to list your property for rent.
We offer comprehensive marketing services, an industry leading website, and a staff of dedicated professionals to ensure your home gets maximum exposure and income during the busy summer season on Martha's Vineyard. 
In Business Since 1985
We are one of the largest, best known, and most respected vacation rental companies on Martha's Vinyard.
Over 52% Repeat Clientele
We have built better than a 52% repeat clientele from our years in the business and our thousands of happy families. This translates to renters with a history for our owners. 
Renter Communication
We work closely with all renters to ensure they understand your property and the guidelines they are expected to follow before we confirm the rental with you, the homeowner. We are the first point of contact for all tenant problems 24/7 from mid June to end September.
Professional Marketing
We professionally photograph, represent, and market your home. We appraise and advise the rental value of your home when requested to do so by owners listing to list their homes with MVVR. 

Accounting & Operations
We prepare all leases, collect all rental fees and taxes, manage the excise tax, submit payments, manage and refund security deposits, manage arrivals and departures, manage keys & electronic locks, and provide a comprehensive and attractive welcome packet for each renter. 
Comprehensive Services
We provide comprehensive services for both renters and owners in a most professional, courteous, and ethical manner. 
Click Contact Us below to reach out, or call with any questions! 508.693.7711
We are happy to discuss your needs as an owner on Martha's Vinyard.