Catamaran Cruise With the Kids!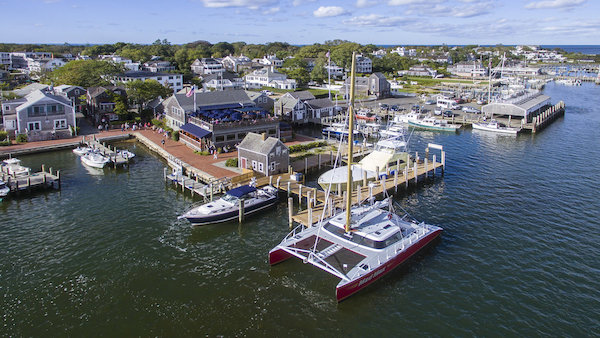 Location: 25 Dock St, Edgartown, MA 02539
Phone: (508) 627-7500
Take the kids out for an afternoon or evening on the water! "Mad Max" is the name of a speedy catamaran that is available for charters in Martha's Vineyard. The catamaran is speedy on the water and totally comfortable. Mad Max is a great way to explore the coast around Martha's Vineyard where you'll be able to see some sights that aren't commonly seen from land. The catamaran tours embark in the afternoons and evenings and last for about two hours. The tours are rain or shine - in fact, the captain actually prefers windy, stormy days because it allows the catamaran to move faster across the water. Setting sail on Mad Max is an awesome activity for you and the kids!