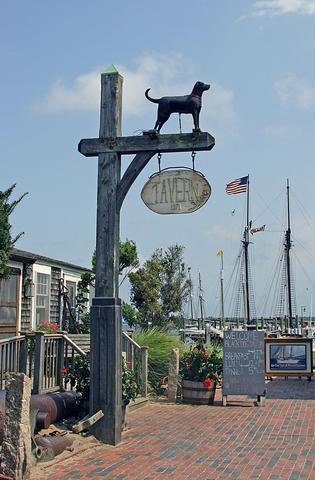 The Black Dog Tavern is perhaps one of the most iconic symbols of Martha's Vineyard. No visit to Martha's Vineyard is complete without a stop at the Black Dog. New England residents and Martha's Vineyard visitors from all over the country can be seen sporting apparel or accessories with the Black Dog logo. And it's for good reason - the Black Dog has been a local's and visitor's favorite since 1971.
The Black Dog serves brunch, lunch, and dinner 7 days a week in a waterfront setting at Vineyard Haven Harbor. From chowders to crab cakes, salmon to burgers - you'll find a good variety of locally caught seafood and restaurant staples. Friday night is Lobster Night, and Saturday is Prime Rib Night.
Serving brunch and lunch only on Monday, Tuesday, and Sunday, and breakfast through dinner Wednesday through Saturday. And make sure to pick up something from their shop on your way out, and show your Black Dog pride!