For many of us, vacations over the last couple of years have been cancelled or postponed, or vacations looked a little different than they have in year's past. If we've learned one thing over the past couple years, it's that family, togetherness, and cherishing the little things are what matter most. So as we think about heading to our most treasured Martha's Vineyard this summer, there are several places to see and things to do, that you won't want to miss this year, so we've curated a list of quintessential Martha's Vineyard experiences. Whether you're a first-time visitor or a seasoned traveler to the Vineyard, you'll want to add at least a few of these to your list.
1. Take in all of the iconic landmarks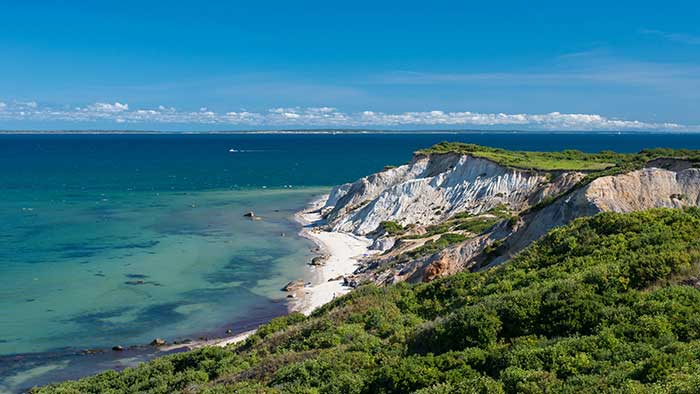 There are so many things that make Martha's Vineyard such a unique and popular summertime destination. Among them, the iconic landmarks that are found throughout the island. There are five lighthouses on Martha's Vineyard... our favorite one to check out is the Edgartown Harbor Lighthouse. Plan a run (or stroll) that includes a stop at the lighthouse, or explore the lighthouse beach with the kids. You'll find it at the entrance to Edgartown Harbor and Katama Bay.
The Aquinnah Cliffs Overlook is a site to see any time of the year, but if you've been missing the Vineyard, you'll most certainly want to head there on this summer's vacation. The spectacular views are awe-inspiring and the scenery is memorable. Follow the trail that leads to the beach. There are also a few shops to browse and there's not much parking so plan accordingly.
Of course, no trip to the Vineyard is complete without a cruise past Jaws Bridge, the location of the famous scene from the movie, Jaws.
The Flying Horse Carousel in Oak Bluffs will take you back to the good ol' days and churn up memories of summers long ago. It's America's oldest carousel and is actually a National Historic Landmark. The kids (and some adults) will love trying to grab the brass ring to win a free ride.
2. See the Vineyard by bike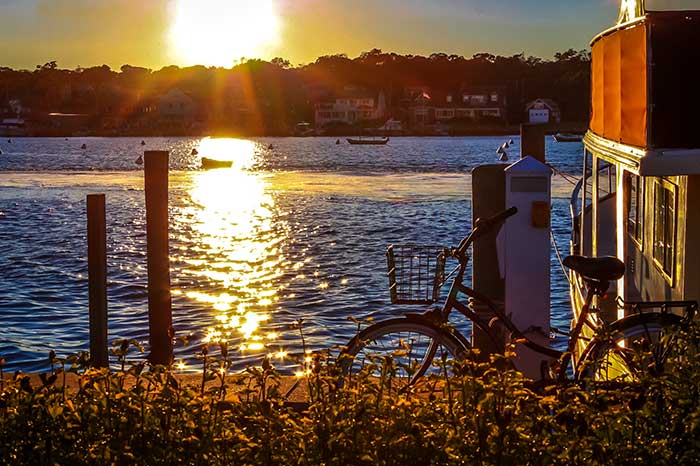 The best way to really experience Martha's Vineyard is on a bike - we all know that. Whether it's cruising through town or finding one of the many bike trails that will eventually lead you to a beach, a day spent biking on Martha's Vineyard is good for the soul. If you need to rent bikes for your stay, check out our Martha's Vineyard bike rental recommendations, and schedule your bikes to be delivered right to your vacation rental door.
3. Experience our favorite places to eat and drink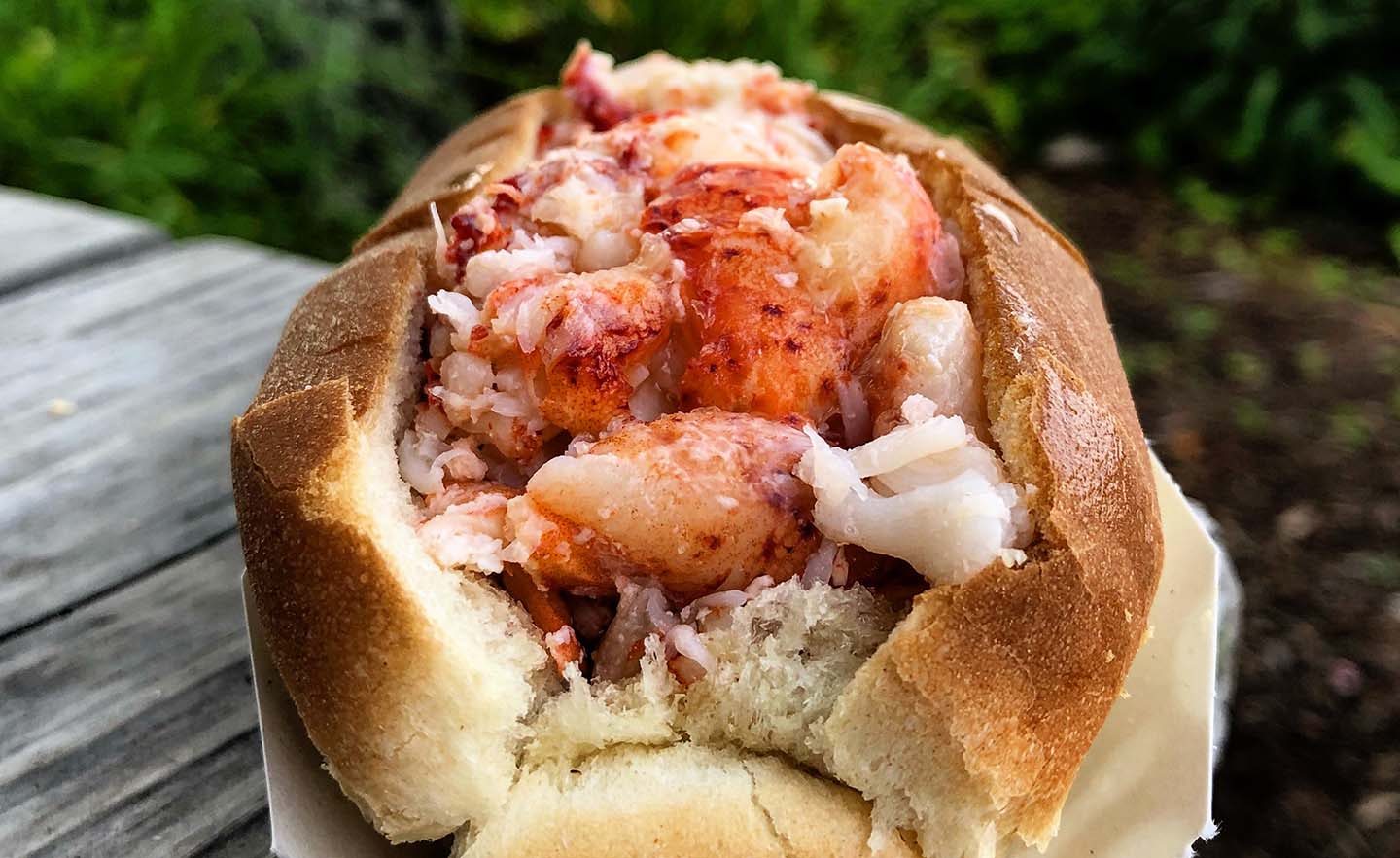 While you could easily spend your entire vacation dining and sampling the local fare on Martha's Vineyard, we've hand-selected a few of our top choices, depending on the meal, the mood, and the company.
You can't go wrong if you start your day off with a Woofer from the Black Dog Bakery Cafe in Vineyard Haven. Don't ask us what it is, just get one! You may also choose to grab a morning coffee at Espresso Love in Edgartown, but don't let the name fool you, their menu is loaded with sandwiches, bowls, and all kinds of delectable offerings.
Ask any kid out there, the best part of being on vacation is the ice cream. And Martha's Vineyard has plenty of options for a delicious cold treat! Mad Martha's is a sure bet, with a few locations across the Vineyard. We also suggest stopping by the Ice Cream and Candy Bazaar in Edgartown, where you can get old-fashioned "penny candy". Grab some candy and a cone and take in the views of the Edgartown Harbor.
Is it Happy Hour yet? Whenever you decide it is, head over to the Atlantic Restaurant and indulge in a cocktail and a chowder on the back deck overlooking the Edgartown Harbor. For a different vibe, go see what's on tap at Bad Martha Farmer's Brewery. Try a flight paddle and enjoy live music (on the weekends), games, and get yourself a t-shirt to take home.
If it's fine dining you seek, look no further than The Terrace at the Charlotte Inn, the locally sourced menu selections won't disappoint even the most discerning cuisine enthusiasts.
You're on vacation, right? We suggest rounding out the evening with a late night donut stop at Back Door Donuts. That's right- they do "donuts after dark" starting at 7pm nightly in the summer.
If it's a classic lobster roll that you are in search of, check out our blog post on the Vineyard's best lobster rolls!
4. Browse local shops and sight-see along the way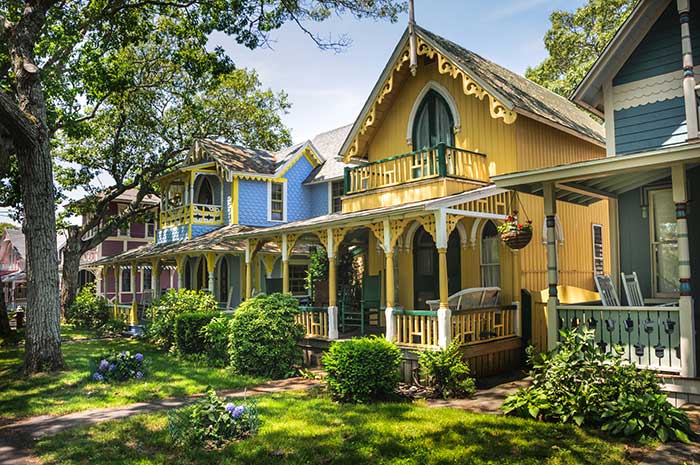 Each of the 6 towns on Martha's Vineyard offers a unique experience. There is so much to see and do, we know everyone has their favorite spot to shop and browse. We highly recommend Bunch of Grapes Bookstore - located in Vineyard Haven. Take a walk through this iconic little bookstore and browse the hand-picked selection of books. There aren't many bookstores like this any more these days! You may also be lucky enough to catch an author event - the bookstore hosts several throughout the year.
When shopping in Oak Bluffs, be sure to take a walking tour of the Gingerbread houses, which are a collection of Methodist camp meeting houses, and a must-see for any visitor. 
5. Reconnect at our favorite beach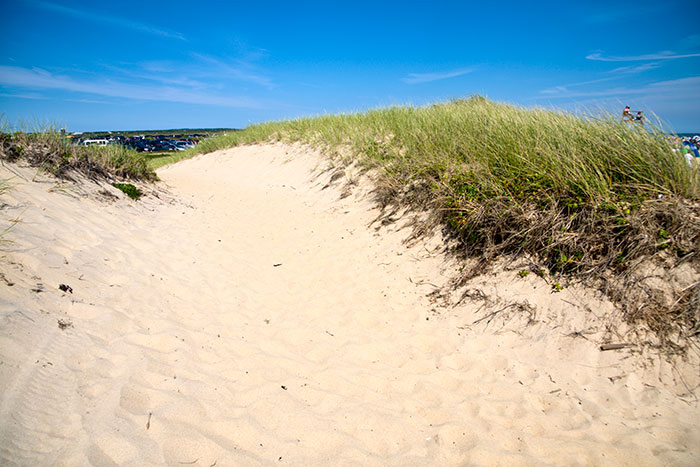 This seems obvious, we know. Everyone comes to Martha's Vineyard for the beaches and amazing ocean views. Each beach has its own vibe and offers something different for everyone. We break down Martha's Vineyard beaches by town for you. You can't go wrong at South Beach in Edgartown. Also, Norton Point Beach is a great find if you have a 4x4 vehicle and can score an oversand permit.
6. There's nothing like a Menemsha Sunset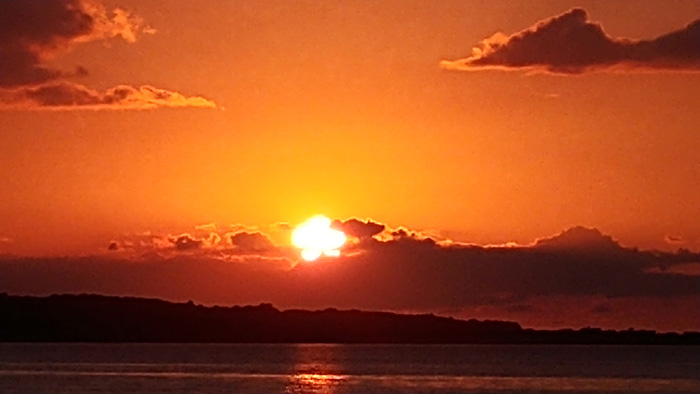 There are certainly plenty of places to watch the sunset on Martha's Vineyard, but we happen to think that Menemsha is one of the best. If you've been, you know. If you haven't, we highly advise you add it to the list. Pick up fresh lobsters from Larsen's, or grab a lobster roll from the Menemsha Galley, and hang out until the sun hits the water.
If you've already booked your Martha's Vineyard Rental, we look forward to welcoming you this summer. And if you haven't reserved a home yet, we still have availability, so begin your search today!