Renowned for its well-preserved natural beauty, historic whaling towns and idyllic island atmosphere, Martha's Vineyard is a coveted island destination. Like all islands, getting to "the Vineyard" requires a bit more effort than your average seaside escape, but it's well worth it. Located six miles south of Cape Cod in Massachusetts, Martha's Vineyard is only accessible via ferry or air—there are no bridges or tunnels. However, there are several ferry options depending on the time of year and if you plan to bring a car or not. To help you determine your best option for getting to Martha's Vineyard, we comprised a travel guide.
Martha's Vineyard by Ferry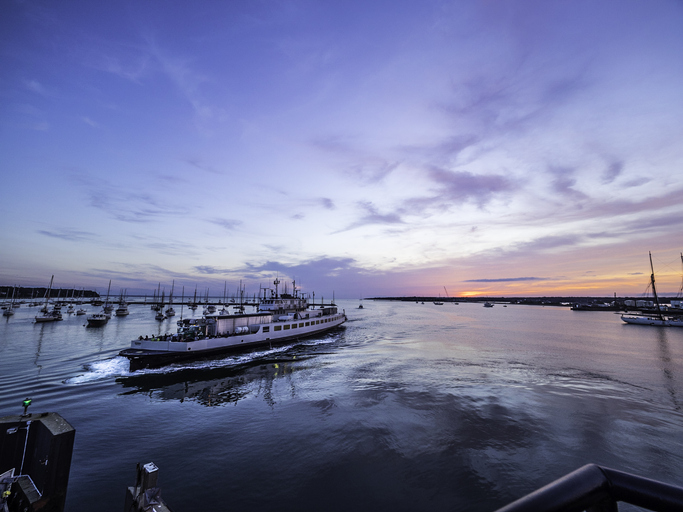 Ferry service to Martha's Vineyard is quite frequent and offered from a variety of ports spaning the Mid-Atlantic and Northeastern seaboard. If you live along this region driving to one of the ports serving Martha's Vineyard is probably the most cost-effective option vs. air travel. If having your own car is important to you on your trip, opt for ferry travel as there is a service provider that transports cars—for an additional fee. Martha's Vineyard provides ferry travel through three main port towns: Vineyard Haven, Oak Bluffs, and Edgartown.
Ferry tickets go on sale as early as January and, during popular summer travel periods, sell out every year, so it's important to book your ferry passage as soon as possible.
Insider's Tip: Many Martha's Vineyard Vacation Rentals include ferry tickets for sale, on reserve during certain weeks. Search vacation homes with ferry tickets.
Option 1: I want to bring my car to Martha's Vineyard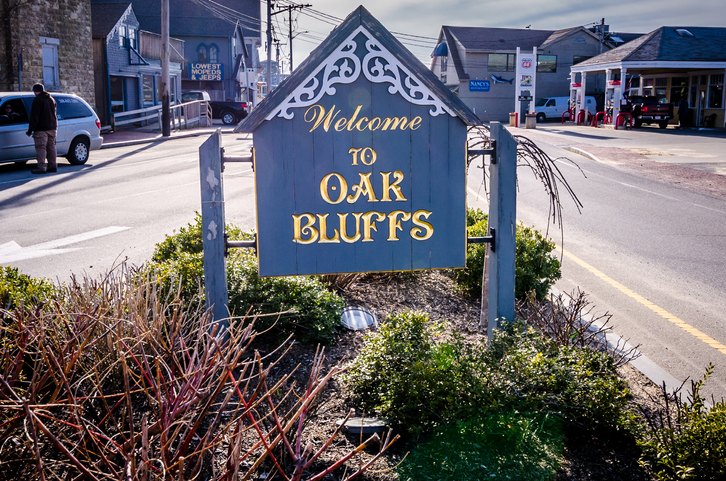 The only ferry service that transports cars year-round is the Steamship Authority, which makes berth from Woods Hole on Cape Cod, MA. Length of travel each way is approximately 1 hour. In addition, advanced reservations are required for your car, which can be done by visiting their website or by calling 508.477.8600. Another important caveat to keep in mind, being the only car-ferry provider, the Steamship Authority service sells out even further in advance than the passenger-only ferries. Tickets for summer 2020 are already on sale.
Option 2: I want to rent a car on Martha's Vineyard or go carless

Steamship Authority, departing from Woods Hole, also takes passengers sans car and offers 12-plus dailycrossings. From early May through Labor Day, passenger-only ferry service is also offered from New Bedford, Hyannis, Falmouth, and Nantucket, MA, as well as Quonset Point, RI, New York City and Northern New Jersey.
Ports Servicing Martha's Vineyard + Ferry Service Providers:
* Offers car passage. Ideal port for guests staying in Vineyard Haven rentals.
† Ideal port for guests staying in Edgartown vacation rentals.
Martha's Vineyard by Plane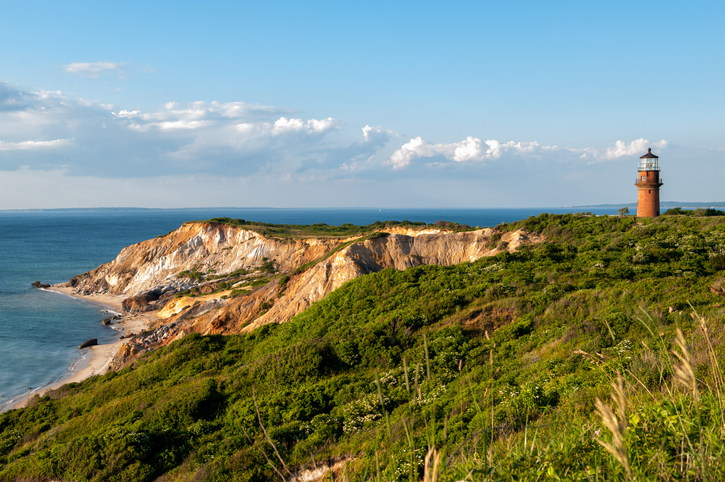 From Boston's Logan International Airport (BOS), year-round air travel to Martha's Vineyard Airport is an option via Cape Air or Private Air Charters. For flights to Martha's Vineyard during the summer season, JetBlue provides direct access from Boston's Logan Airport and New York's JFK, Delta Air Lines provides direct access from New York's LaGuardia Airport, and American Airlines provides direct access from Washington, D.C.
Martha's Vineyard Ground Transportation
Once there, ground transportation options from the Martha's Vineyard Airport include auto rentals from Avis, Budget, and Hertz, taxi service, private car service or bus service. If you're leaning towards a car rental, advanced reservations are highly recommended—especially if you're coming to the Vineyard during the popular summer months. The Vineyard Transit authority offers comprehensive, albeit seasonal, bus service between Edgartown, Oak Bluffs, Vineyard Haven, Aquinnah, Chilmark, and West Tisbury. While frequency of service depends on what time of year you're visiting Martha's Vineyard, the schedule is reliable and provides a cost-effective alternative for getting around the island. If you're a cyclist, exploring the island by bike is an incredible experience and we recommend it. Because the Martha's Vineyard's taxis are equipped to carry bikes, you don't have to take your car if you're planning on bringing your own bike.
Should I rent a car on Martha's Vineyard?
Depending on the location of your Martha's Vineyard vacation rental, you may want to rent a car, but many of our rentals are very near downtown areas, and bike rental services and shops are a dime a dozen. Generally, we recommend renting a car so you can explore the many pristine beaches that Martha's Vineyard is famous for. If you're unsure if you need a rental car, ask one of our experienced local experts and vacation rental specialists.