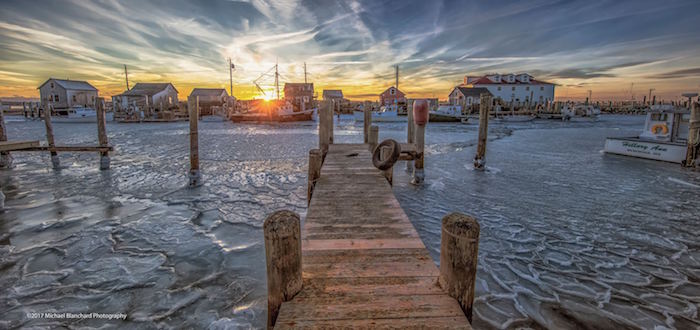 Ring in 2018 on Martha's Vineyard with these cozy winter activities happening around the Island in January. Whether you're looking for a tasty meal, a winter wonderland adventure, or world-class entertainment, we've got it all on Martha's Vineyard, even in the off-season!
Monday Knitting Group
Keep yourself toasty this winter at Monday Knitting Group at the Pathways Gathering Space in Chilmark every Monday from 1PM-3PM. Grab your favorite skein of yarn and knit yourself a pair of mittens, a warm scarf, or some wool socks while you chat with other knitters on the Island. All ages and skill levels are welcome and there's no fee to unravel the fun!
http://www.nativeearthteachingfarm.org
Community Suppers
Nothing warms you up on a cold Winter day like a hot meal and a sense of community. There are multiple opportunities for community meals all around the Island hosted at various venues.
Drop by weekly Community Suppers at St. Augustine's Church in Vineyard Haven every Thursday evening starting at 6:30PM.
Join the Chilmark Community Church for hot food, warm company, and more every Tuesday evening from 5:30-6:30PM.
Get out of the house and head over to the Federated Church Parish House in Edgartown for their free community lasagna luncheon on Sundays from 12:30-2PM. The meals will consist of lasagna, garlic bread, beverages, and something for dessert.
Admission to all of these community meals is free as long as you bring a smile!
Winter Walks at Polly Hill Arboretum
Join the staff of the Polly Hill Arboretum in West Tisbury for a stroll around the property to discover and discuss the plants of interest in the winter landscape at the Arboretum on Saturday, January 13 from 10-11:15AM. Tours are free for members of the Arboretum and children under 12, or $5 for visitors. Winter Walks are held on the second Saturday of the month from November through March, so if you can't make it in January, be sure to mark your calendar for the Winter Walk in February or March!
http://www.pollyhillarboretum.org/event/winter-walk/?instance_id=140
Compagnie Hervé KOUBI presents Ce Que le jour dit à la Nuit
Join The Yard, a contemporary artist residency, dance, and performance center of Martha's Vineyard, for a thrilling dance performance titled, Ce Que le jour dit à la Nuit (which translate to, "What the day owes to the night") presented by distinctive French-Algerian choreographer Hervé Koubi. The all-male performance combines capoeira, martial arts, urban and contemporary dance with powerful imagery and is one of several performances included in a 5 week-long US tour. The performance will take place on Monday, January 22, 2018 at 7 pm at the Martha's Vineyard Performing Arts Center located at Martha's Vineyard Regional High School. Learn more about the performance and purchase tickets.
Live Jazz at Offshore Ale Co.
Stop into one the Vineyard's favorite pubs, Offshore Ale Co., for live jazz every Tuesday at 6:30pm. Enjoy a pint of house-brewed beer while you listen to some groovy tunes. We're sure you'll dig it as much as we do! View the Offshore Ale Co. event calendar.
Coffee Corner at Oak Bluffs Public Library
If you're looking for someone to chat about current events and share a cup of joe with, make sure to stop by Oak Bluffs Public Library on Wednesday mornings from 10AM-11AM. Coffee is provided, complimentary of Tony's Market. While you're there, make sure to check out the library's calendar of events which include a variety of programming for community members of all ages, from story time for children to lectures and workshops for adults.