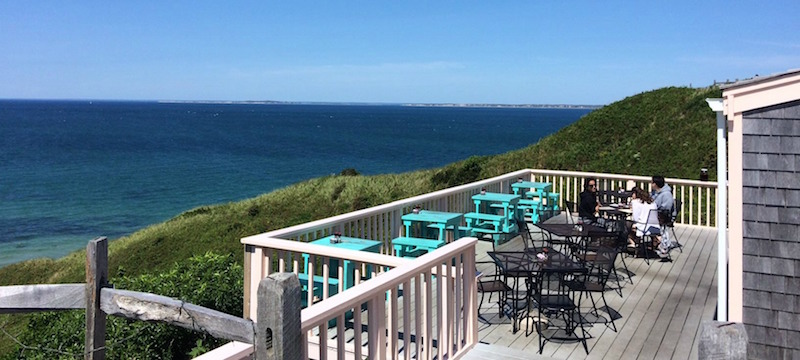 While Martha's Vineyard is popular for its summertime activities, there's still plenty to do on the island once fall rolls around. September is actually one of our favorite months of the year on Martha's Vineyard, and October can be a very enjoyable time to visit as well! The crowds disperse, things quiet down, and it's easier to get ferry tickets so you can book a luxury vacation home for a long-weekend getaway. Here are a few of our recommendations for things to do on the Vineyard this fall.
Fall Events in Martha's Vineyard
The fall season brings with it a variety of events that welcome visitors to explore the local cuisine and culture of Martha's Vineyard! The Food & Wine Festival, Oyster Festival, and weekly farmers markets allow you to enjoy and celebrate local seafood, produce, and cuisine. Fishermen can take part in the Striped Bass & Bluefish Derby and enthusiaists for timeless pieces can enjoy browsing weekly antique shows. There is something for everyone with these fall events in Martha's Vineyard!
Martha's Vineyard Food & Wine Festival
Experience the island's rich culinary history at this flagship food and wine event on Martha's Vineyard. Meet local chefs, farmers, fishermen, and artisans as you enjoy four days and three nights of gourmet meals paired with the perfect wine selections. Tickle your taste buds and don't forget to make a list of all of the great local restaurants you want to visit. Getting a reservation at some of the Vineyard's top restaurants becomes much easier when the summer crowds head home.
October 2022
Martha's Vineyard Striped Bass & Bluefish Derby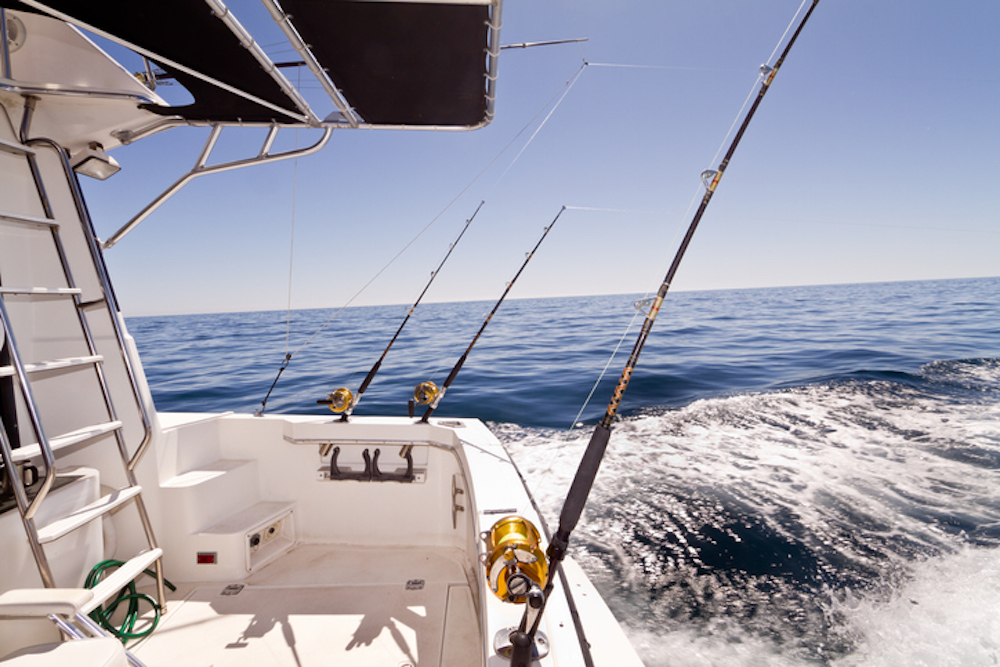 For nearly 75 years, "The Derby" has been a favorite community event for locals and visitors alike. As stated by one of the derby's previous presidents, it's a tournament run for and by fishermen. Originally created to encourage tourism to the Vineyard in the Fall, in recent years the derby has attracted nearly 2,000 fishermen from around the world. Anglers compete for prizes to catch the largest fish including striped bass, bluefish, bonito, false albacore, and weakfish, with divisions for both boat fishing and shore fishing. Proceeds from the derby are used to award scholarships to local high school students.
September 11 - October 15, 2022
West Tisbury Farmers Market
The West Tisbury Saturday Farmers Market has been a staple for summer visitors to the Island since 1974. The market runs through mid October, so fall visitors can enjoy this favorite local attraction as well. Stop by the farmer's market to browse local agricultural products and delicacies. Pick up some of your favorite seasonal fruits and veggies and make yourself a farm-fresh meal, or buy some local souvenirs to take back to your friends on the mainland.  With over 39 vendors, the West Tisbury Farmer's Market has grown into a community favorite. This year, the market has been moved to the Fairgrounds at the New Agricultural Hall in West Tisbury.
Begins Saturday June 12th and runs through October 30
Summer/Fall Market: Saturdays 9am - 12pm | Wednesdays 9am - 12pm
Martha's Vineyard Oyster Fest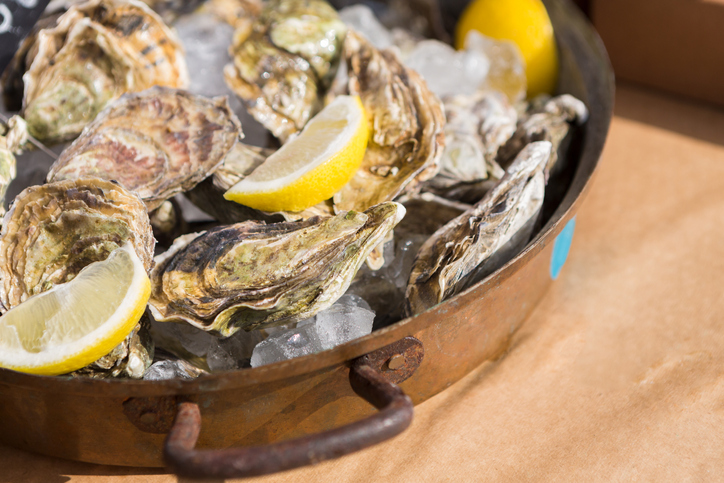 This two-day festival celebrates local seafood, fishermen, and farmers. With local food trucks, beverages, live music, and interactive exhibits, this family friendly event is a perfect way to enjoy delicious food and support local, sustainable fishing and oyster catching practices! A portion of the proceeds from this community event go towards Martha's Vineyard Shellfish Groups and the Martha's Vineyard Fisherman Preservation Trust, both working to restore and preserve the habitats surrounding the island. 
TBD
Martha's Vineyard Antique Show
Whether you're looking for a special antique for your Martha's Vineyard home, something to take back to the mainland, or you just enjoy browsing collectibles for fun, there's plenty to take in at the Antique Show at Grange Hall in West Tisbury. Held weekly on Fridays through early October and hosted by the MV Antique Association, the Antique Show is the perfect place to scour for everything from eclectic pieces from farm homesteads to treasures from abroad.
Fall Activities in Martha's Vineyard
Mild and pleasant temperatures continue in Martha's Vineyard well into the fall with October's average high temperatures in the low 60s. This weather calls for days spent walking on the beach, exploring local restaurants, and riding a bike around the island! Find out more about our favorite fall activities in Martha's Vineyard. 
Go to the Beach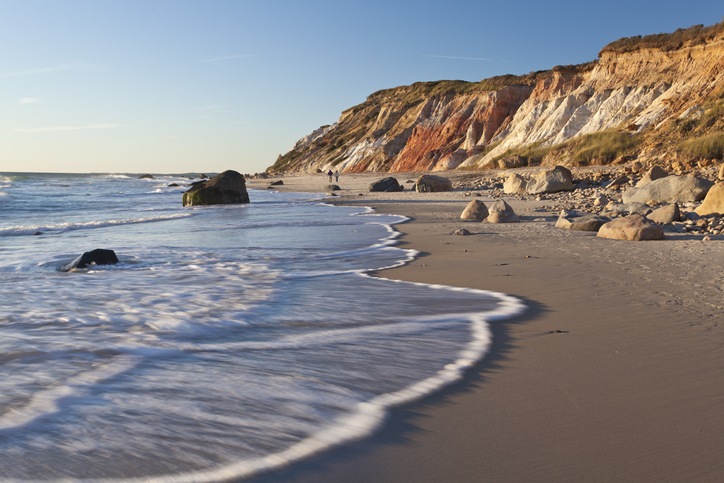 While the summer season may have officially ended, it's still warm enough to swim at the beaches of Martha's Vineyard well into October. And with fewer people visiting the Vineyard in the fall, you won't have a problem finding a prime spot on some of the area's most prominent beaches in Aquinnah, Chilmark, Edgartown, or West Tisbury. Take advantage of the smaller crowds you'll find in the Fall, put together a picnic lunch, and soak in the waning summer sun. Whether you want to explore the water by kayak, sailboat, or wind surf board, or relax under an umbrella in your favorite beach chair, there's plenty of beach fun to go around.
Cycle Martha's Vineyard
Mild fall temperatures make biking on the Vineyard pleasant and enjoyable. With miles of paved bike trails, and rural island roads, exploring Martha's Vineyard by bike is a great way to get acquainted with the island while getting some exercise. Cruise through town or drink in the island's beautiful New England landscape. Didn't bring your bike with you? Check out some of our favorite bike rental outfitters on the island, and don't forget to ask them for their local recommendations when you stop by.
Book a Martha's Vineyard Vacation Rental for Fall 2022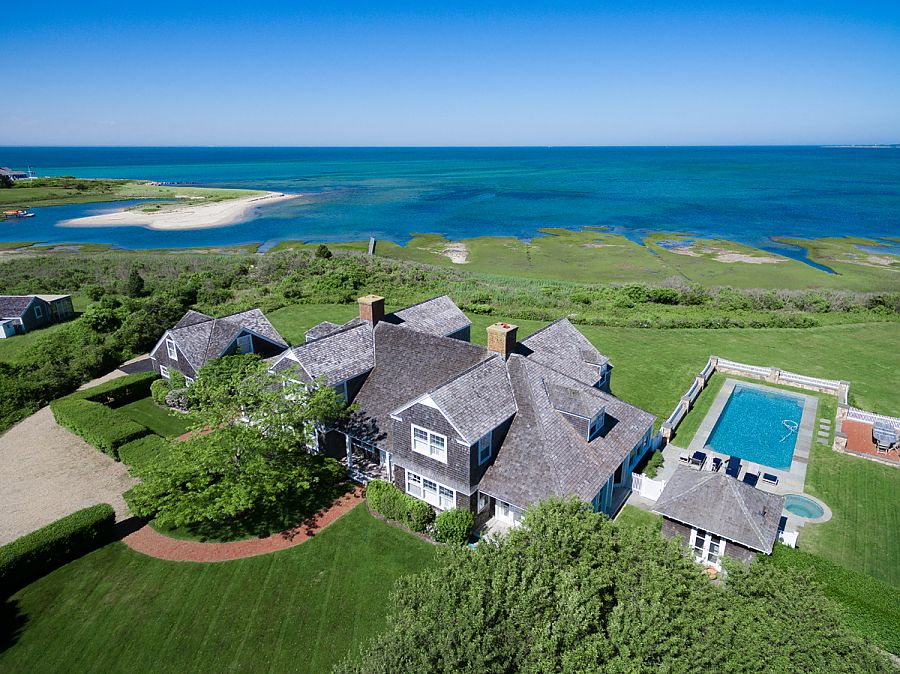 From food to festivals to beach fun, come join us in Martha's Vineyard for our favorite season of the year. Check availability now to find the perfect home for your Fall Martha's Vineyard getaway.